Welcome to the website of the Augustin Cournot Doctoral School
The Augustin Cournot doctoral school is dedicated to the training of the PhD students registered at the University of Strasbourg in the fields of economics, management, finance and epistemology.
Our school supports our PhD students in many ways: fellowships, PhD grants, financial support, academic training… This support helps them in the preparation of their PhD and their integration into the job market (academic of professional).
Our doctoral school gathers 5 research units located in Strasbourg and manages around 100 PhD students. These five units are: BETA, GESTE, HuManiS, IRIST, and LARGE.
The Augustin Cournot doctoral school provides three types of doctoral trainings:
Disciplinary training organized by the doctoral school (teaching from our professors, invited researchers, seminars…)
Transversal training organized by the University of Strasbourg at the Collège doctoral
Training by our partners: University of Sant'Anna in Pisa (Italy), University of Konstanz (Germany), the Centre de Formation Franco Vietnamien en GEstion (CFVG, Vietnam), and Université de Lorraine (France).
With these training programs, our doctoral school aims at attracting PhD students, either at the national of international levels. 45% of our PhD students are foreign students. This international policy is supported by the Collège Doctoral Européen that facilitates the local integration of foreign students in Strasbourg.
Every year, the Augustin Cournot doctoral school organizes PhD seminars and workshops. Once a year, we organize a conference ("Augustin Cournot Doctoral Days") that welcomes PhD students (French, European, and International) who have the opportunity to present and discuss their works.
Strasbourg is a choice destination, thanks to the reputation of excellence of its University, member of League of European Research Universities (LERU), Eucor – the European Campus, CURIF, and also because this beautiful city, located at the crossroads of Europe, welcomes prestigious European institutions.
If you believe that the Augustin Cournot Doctoral School meets your aspirations, do not hesitate to have a deeper look at our website.
We look forward meeting you in Strasbourg !
Professor of Finance
Head of the Doctoral School Augustin Cournot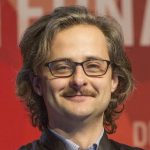 Professor of Economics
Deputy Head of the Doctoral School Augustin Cournot